Annual Golf Day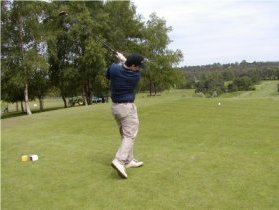 EVENT CANCELLED
New Government COVID-19 guidelines affecting the County of Dublin has significantly reduced the number of Club members able to participate in
the Cavalry Club Golf competition.
Remaining numbers are now too small to make the event viable. As a result I regret
that the event is now cancelled, and is unlikely to proceed in 2020.
We appreciate this late notice of cancellation, however evolving guidelines are now becoming more frequent. Member safety and well being are the Clubs prime concern at this time.