Annual Golf Day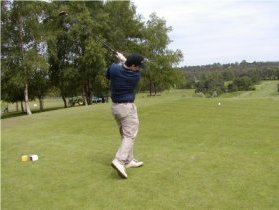 Due to easing of COVID19 restrictions the the Cavalry Club golf competition can now take place on Wednesday 19th of August 2020 at the Curragh Golf Club, Co. Kildare.
Lt Gen Sean McCann (retd) has kindly organised the competition tee time and facilities with the club. Each group of three members/guest will be joined by a club member to make a four-ball. The tee time is available from between 09.30 to 11.00 hrs. Please contact me NLT 12th August if you wish to participate. All members are encouraged to bring a guest. The competition cost is 30 euro. A time sheet will be sent to all participants NLT Sunday 16th August.
>
> CAVALRY CLUB GOLF COMPETITION DETAILS
> Date: Wed 19th August
> Time: 09.30 to 11.00
> Location: Curragh G.C.
> Cost: 30 euro
> Format: Stableford points.
> Prizes: 1st, 2 nd, 3rd for members and guests.